Crazy alien-lookin' cabbage (ate a lot of cabbage in August!)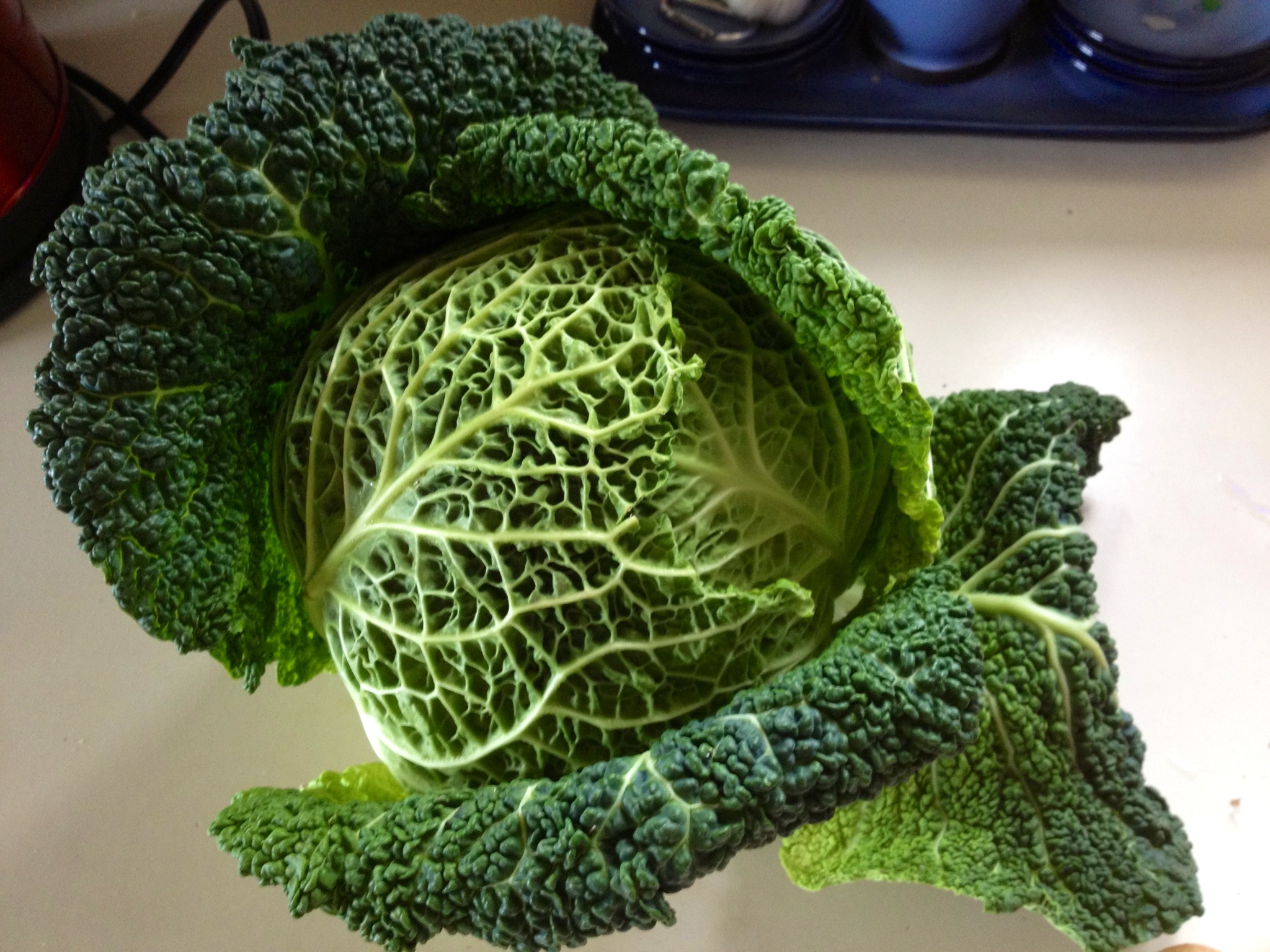 BLTA sandwiches were a favorite throughout the month.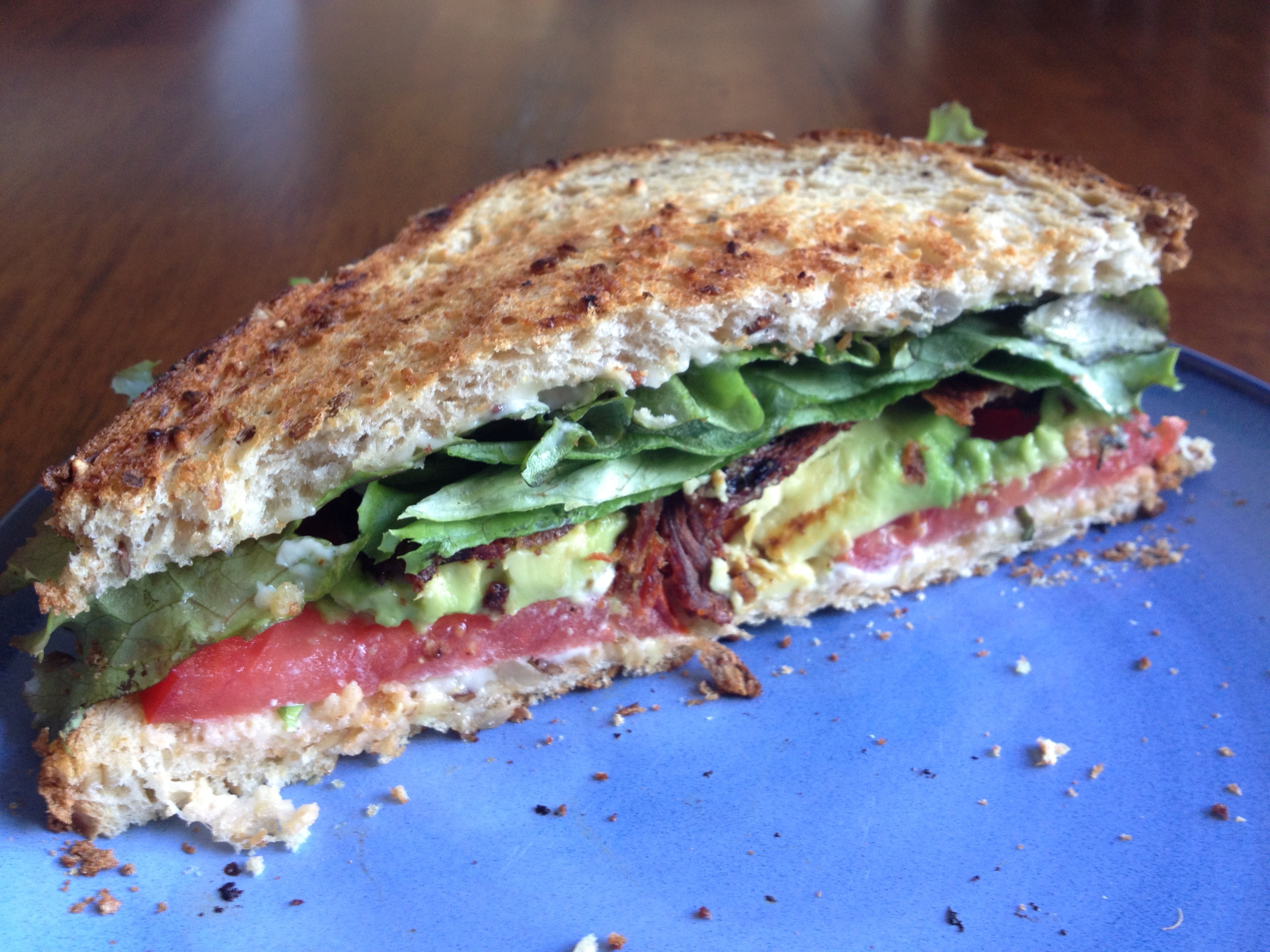 Peanut-ginger spaghetti with sugar snap peas and purple cabbage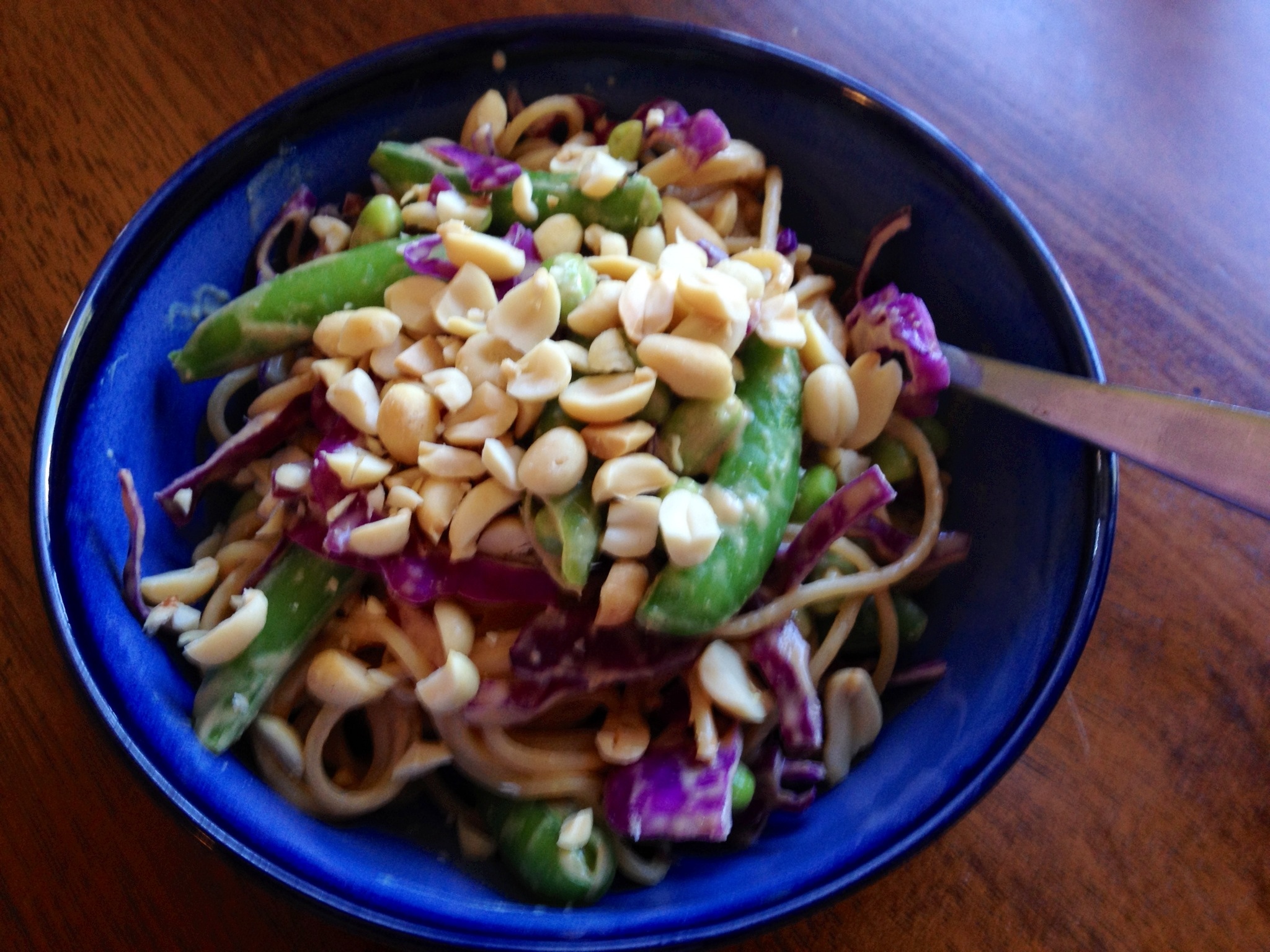 A Pinterest-inspired breakfast experiment. Sort of a hybrid granola bar and oatmeal muffin with fresh fruit and nuts.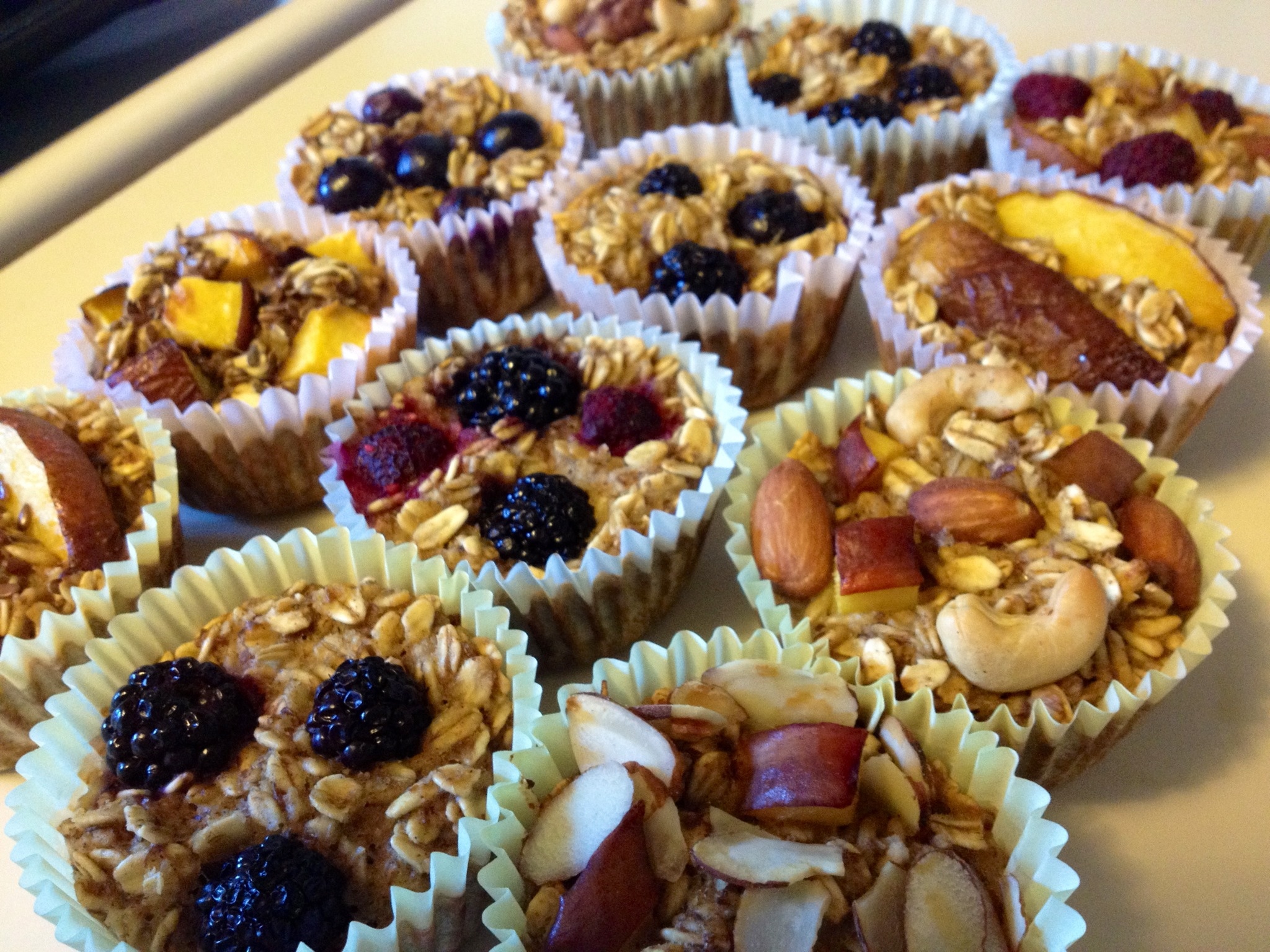 Finally tried my hand at canning, inspired by amazing Yakima tomaters. 2 jars of quartered and 3 diced. Hope I don't kill us this winter!