Today I made a yummy thang loosely based on this beet tartine.
I had wanted to attempt the homemade crust but I don't have a tart pan, and I thought a regular sloped pie pan would be too deep, so I thought hey–puff pastry is good!
The filling is a layer of shallots (caramelized in bacon butter!), roasted sliced beets, a light custard (3/4 cup half & half, 2 eggs, about a teaspoon fresh thyme, S&P), walnuts and chèvre. I baked the crust at 400 for 15 minutes, added the filling, then baked for another 20 minutes at 350. I think it looks pretty great! Can't wait to dig in: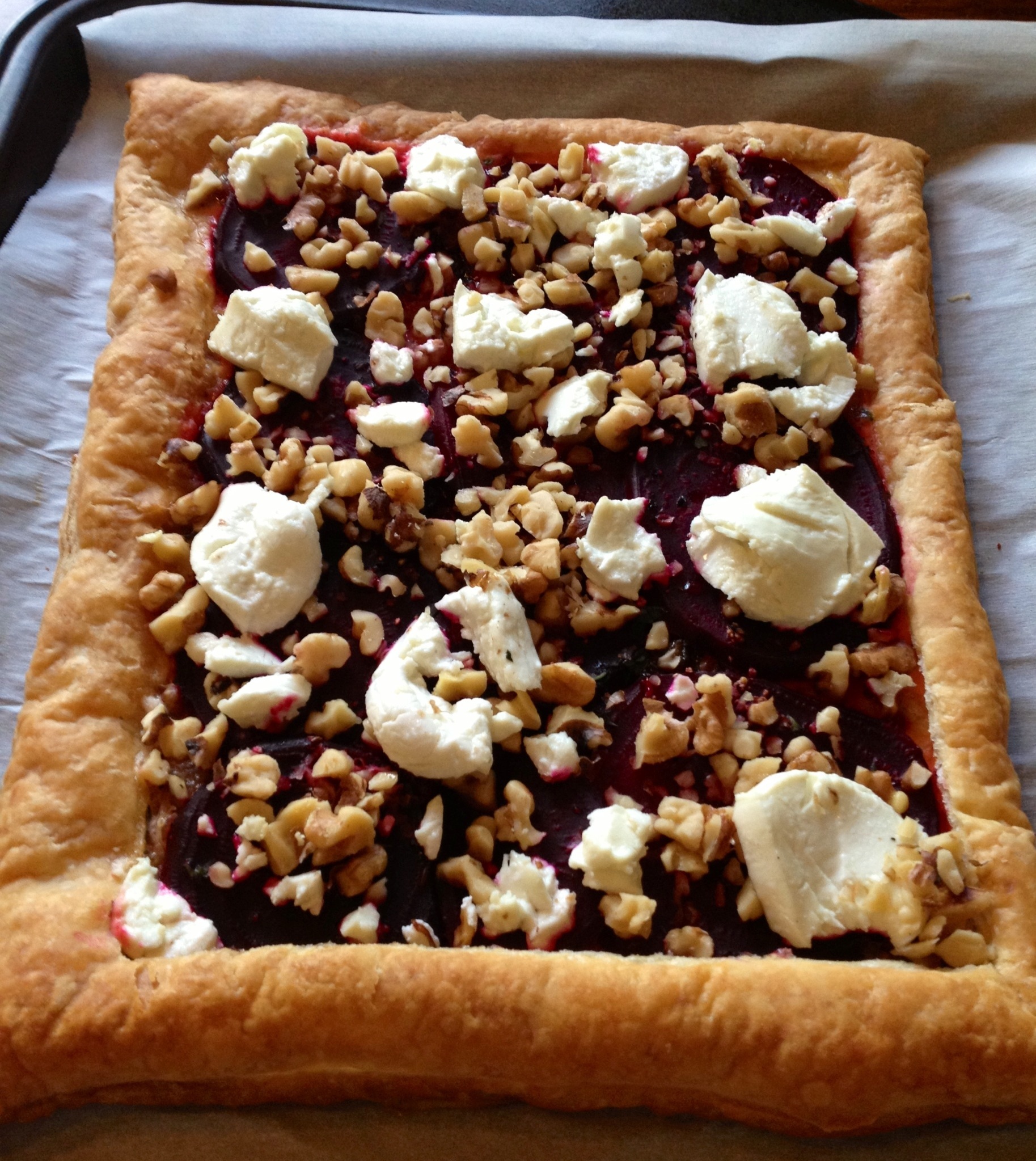 Update: it was indeed delicious! Paired with a salad of butter lettuce, apple, bacon, and a lemon faux vinaigrette.