This meal takes maybe 10-15 minutes of your attention and work, making it a great weeknight choice!
Lazy "Lasagna"
Frozen ravioli of your choice (I used a 4 cheese variety but a meat or veggie filling would be good too)
Your favorite jarred spaghetti sauce (or homemade, but this is supposed to be LAZY)
2-4 cloves garlic, pressed (optional, but that's no reason to be TOO lazy)
Fresh grated or sliced mozzarella
Fresh grated Parmesan
Preheat the oven to 375.
Pour about half the jar of spaghetti sauce and garlic into a glass baking dish. Arrange still-frozen ravioli on top of the sauce in one layer. Add about half the remaining half of sauce on top (repeat with garlic). Make another layer of ravioli then cover with the rest of the sauce and garlic. Arrange a layer of mozzarella on top of that and then Parmesan to finish it off.
Bake for about 45 minutes. Let cool a few minutes before serving–the cheese will be piping hot!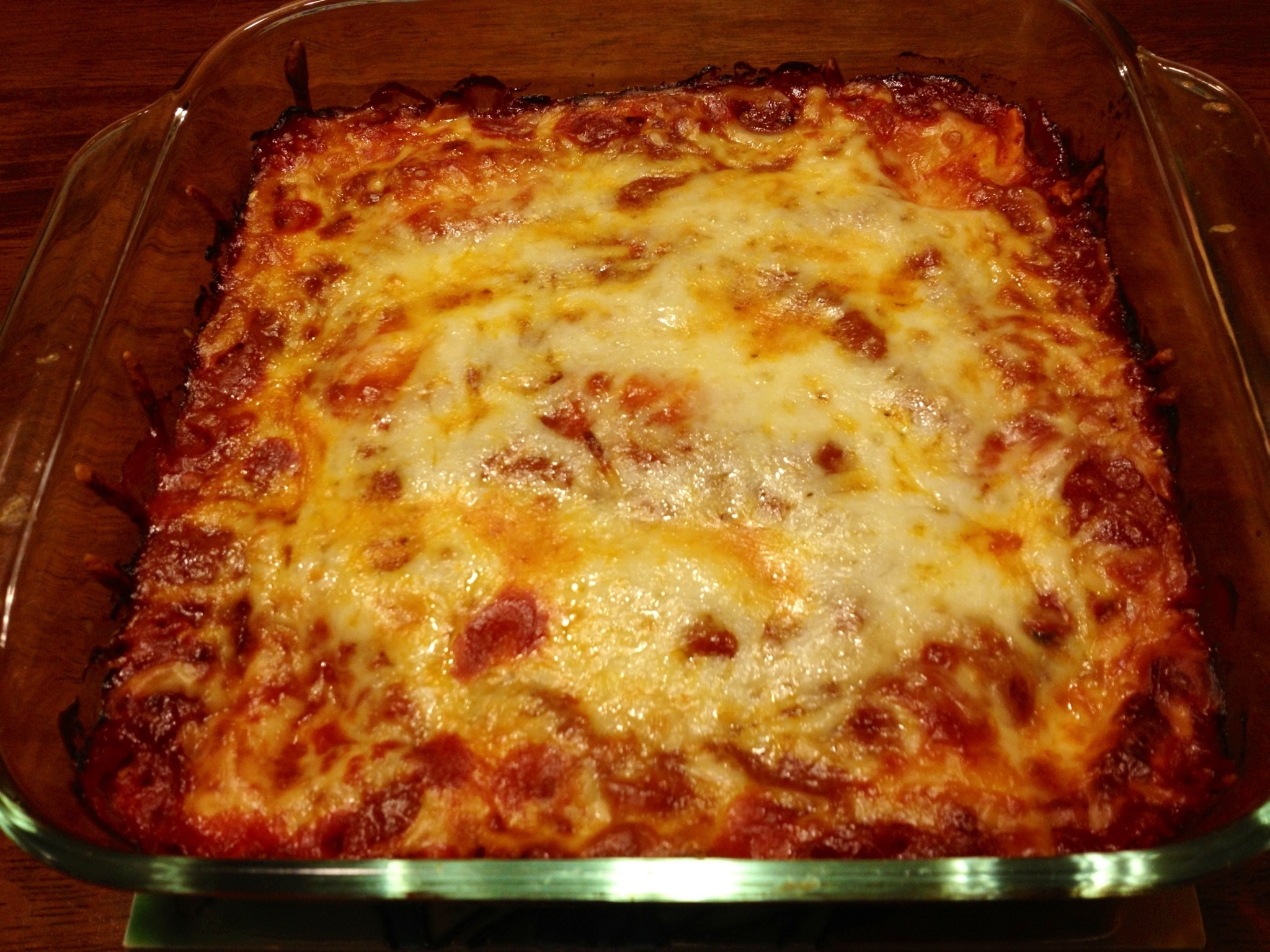 Lemon Broccolini
1 bunch broccolini, ends trimmed
Juice and zest of 1 large or 2 small lemons
1-2 cloves garlic, pressed
Salt and pepper
EVOO
Steam broccolini for about 5 minutes.
While that's going, whisk together remaining ingredients in a small serving bowl.
Use tongs to transfer steamed veggies to bowl and toss to coat.