I'm on a Pinterest Rampage this week as I try to catch up with my one-a-day goal by the end of the month. Prior to this post I had done 16 out of 24 so, uhm, yikes!
Martha's parsnip fries came out very well. Crispy on the outside and almost buttery on the inside. We ate them with corn dogs for lunch–classy!

This Cinnamon Quinoa Bake seems promising. I tasted a little corner of one and it tasted pretty good and had a nice texture. I look forward to nuking for 15 seconds and slathering with almond butter and a drizzle of honey for weekday breakfasts. I used regular soy milk and doubled the vanilla extract, subbed honey for the maple syrup just because we were out of the good stuff.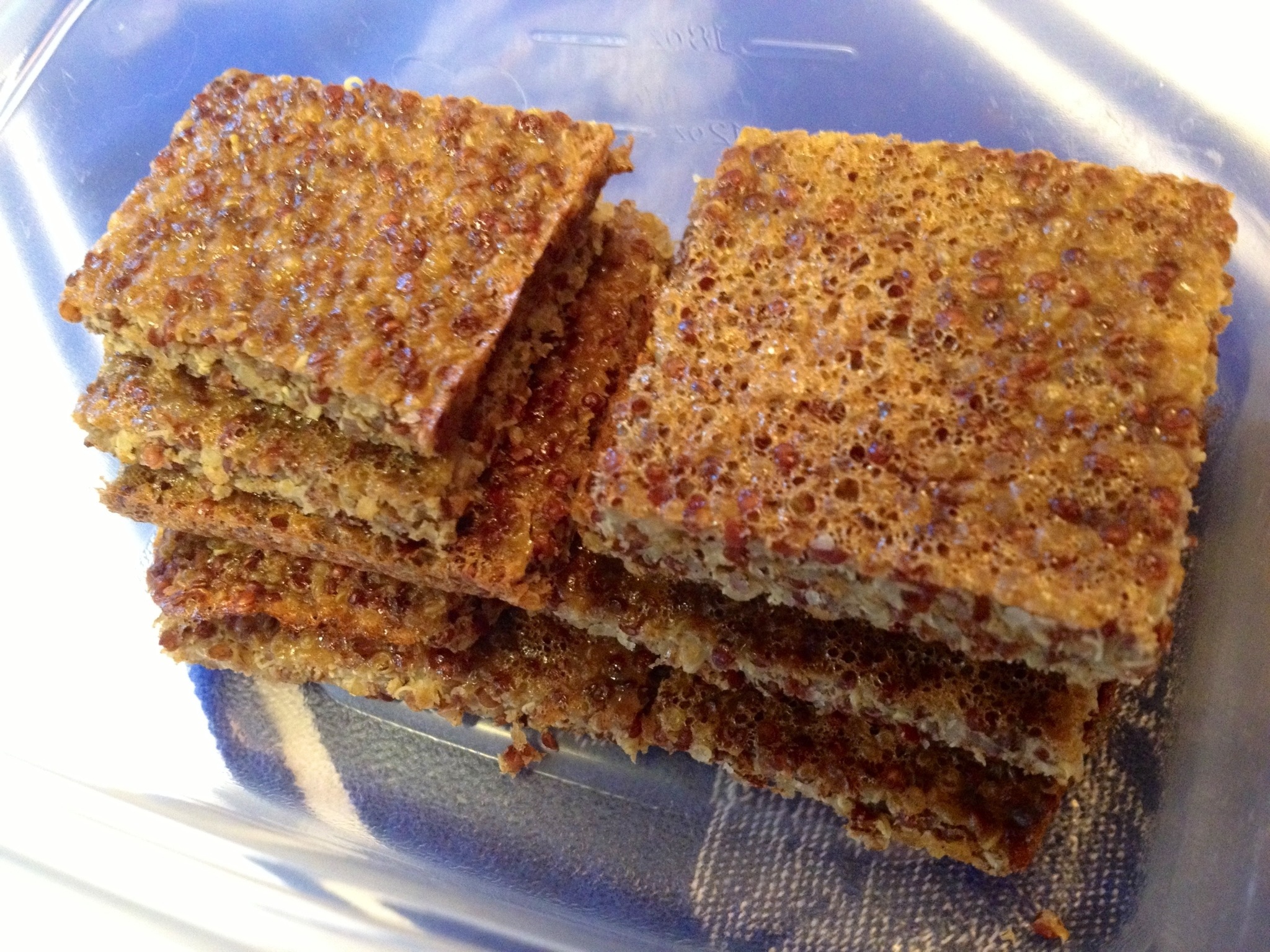 And lastly, I tried to make these homemade fruit leathers but uh, they died. They were baking at 170 degrees for many hours and I needed to go out so I left Ian in charge, but he's sick, as mentioned earlier, and he didn't tend them so well so they became homemade fruit shards of charcoal. Oh well. I'll try this again some day when I can commit to the task.